Rokeby Through the Lens
More than any time in history, photography shapes how we see the world. We are bombarded with imagery, filtered through the camera, shared on social media. It comes fast and it comes at us in a volume that can be difficult to process. "Rokeby Through the Lens", an exhibition at Rokeby Museum in Ferrisburgh, May 19th to June 16th, 2019, offers visitors an opportunity to consider the nature of photography as artifact, social practice, and contemporary art.
Exhibit: Sunday, May 19–Sunday, June 16, 2019
Opening & Gallery Talk: Sunday, May 19, 2019, 3:00 pm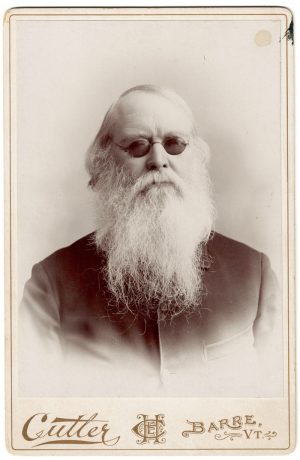 "Our hope is that by viewing and considering historic photographs from Rokeby's archives alongside present-day documentary photographs and a contemporary work of art, that the viewer will think differently about the images with which they come into contact on a daily basis," said Ric Kasini Kadour, Curator of Contemporary Art at Rokeby Museum.
The exhibition is the product of new research on Rokeby Museum's photograph archive that investigated how the photographs came to be made and how they were used by the Robinson family. That research identified works by Mary "Molly" Robinson, John Henry "Jack" Hawley (1843-1922), Benedict Champin Ball (1882-1941); and Frank LaManna. Also in the exhibition is a collection of documentary photographs by Corey Hendrickson taken in 2014 that show how a photograph can draw our attention to details the way a good storyteller can. Two portraits of Rowland Evans Robinson invite the viewer to consider 21st century selfie culture in light of 19th century photographic portraiture.
"This exhibit, and Ric's work on it, is part of a two-year-long collaboration designed to connect contemporary art to a range of historical topics illustrated and enriched by Rokeby collections and archives," adds Rokeby Museum Director Catherine Brooks. "As visitors to this captivating inaugural exhibit will see, new research and new interpretations of the historical record bring us closer to understanding the past."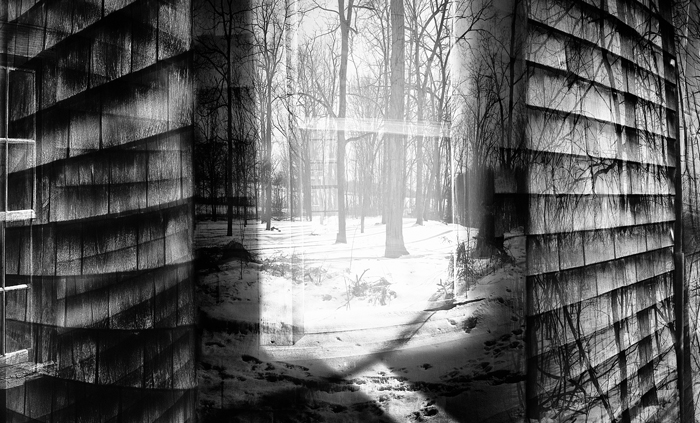 Among the works on view–and the focus of the gallery talk on May 19th at 3PM–will be a thirty-foot photograph of Rokeby by Stephen Schaub inscribed with words handwritten by Eve Ogden Schaub. Using a 140 degree Noblex panning-lens camera, which creates individual panoramas that mimic human vision, Stephen creates an in-camera collage on the entire length of a roll of 120 film (28-inches). He then scans the negative and prints the photograph 30 inches tall and 30 feet long. Eve and Stephen work together to select text for the image. For the Rokeby photograph, the Schaubs are using text from the letters, diaries, and writings of the Robinson family as well as texts from 19th century newspapers, abolitionist literature and speeches, and 21st century commentaries. The photograph exemplifies how contemporary art can pick up the unfinished work of history and speak to us in the present.
About the Curator Ric Kasini Kadour
Ric Kasini Kadour is a writer, artist, publisher, and cultural worker. Working with the Vermont Arts Council, Kadour curated three exhibits: "Connection: The Art of Coming Together" (2017) and Vermont Artists to Watch 2018 and 2019. In 2017, he curated "The Art of Winter" at S.P.A.C.E. Gallery in Burlington. In 2018, Kadour curated "Revolutionary Paths: Critical Issues in Collage" at Antenna Gallery in New Orleans, which bought together collage artists whose work represents the potential for deeper inquiry and further curatorial exploration of the medium. Since 2018, he has produced Kolaj Fest New Orleans, a multi-day festival & symposium about contemporary collage and its role in art, culture, and society. In Fall 2018, he became Curator of Contemporary Art at the Rokeby Museum. In August 2019, he is curating an exhibition of contemporary regionalism at the Southern Vermont Arts Center. Kadour is the editor and publisher of Kolaj Magazine, Vermont Art Guide, and Art Map Burlington and has written for a number of galleries and his writing has appeared in Hyperallergic, Vermont Magazine, Seven Days, Seattle Weekly, Art New England (where he was the former Vermont editor) and many others. Kadour maintains an active art practice and his photography, collage, and sculpture have been exhibited in and are part of private collections in North America and Europe. He holds a BA in Comparative Religious Studies from the University of Vermont. Kadour splits his time between Montreal and New Orleans. WEBSITE
About Eve Ogden Schaub
Serial memoirist Eve Ogden Schaub holds a BA and BFA from Cornell University, and a MFA from the Rochester Institute of Technology. At various times, she has been a newspaper reporter, magazine columnist, and copywriter. Schaub has published two memoirs, The Year of No Sugar (2014) and The Year of No Clutter (2017). She has been a guest on The Dr. Oz Show and Fox & Friends, as well as appearing in numerous print and online outlets. Schaub lives and works in Pawlet, Vermont. WEBSITE
About Stephen Schaub
Stephen M. Schaub's works have been described as "art dreaming about itself." In them, rather than experiencing a literal place or a linear story, we encounter something akin to the fragmentation of an emotional memory–or the illogic of a dream. Depicting scenes of unresolved narrative, these images seem to have been subjected to the vagaries of perception and the passage of time. In his Vermont studio, he combines monumentality of scale with light-sensitive techniques and the presentation of works on paper, to create each unique work of art. Schaub's works have been exhibited around the world, including New York City, the Hamptons, Vermont, New Orleans, Singapore, Paris and are part of the Polaroid Collection. Mostly recently his work has been on display at Helmholz Fine Art in Manchester and The Artist Book Foundation at MassMOCA in North Adams, Massachusetts. WEBSITE
About Corey Hendrickson
Corey Hendrickson is a professional photographer who lives and works in Middlebury. He holds a Bachelor of Science in forest biology from the University of Vermont and a Masters of Fine Art in fine art photography. His work has appeared in Yankee Magazine, Food & Wine, Organic Gardening, Bloomberg Businessweek, Sierra Magazine and on the website New England Today. WEBSITE
Image: (top)
"Rokeby Through the Lens", installation view
photo by Stephen Schaub, 2019.